Independent political activist Micheál Cholm Mac Giolla Easbuig has today issued a further statement on the issue of the Irish Language and government outsourcing.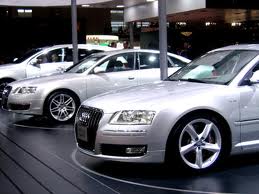 The well-kwnon campaigner claimed yesterday that resources at the NCT centre in Gaoth Dobhair were not adequate to deal with people looking to have their business done in Irish.
However the Department of Transport said it had made provisions so that anyone who wanted their NCT to be done through Irish could do so upon request.
Mr Mac Giolla Easbuig said 'There appears to be some confusion over my position on this issue. Let's be clear here, I am not attacking workers in the Gweedore NCT centre, I am highlighting the issue of this Government's mealy mouthed approach to the preservation of our language.
'I spoke this morning with workers in the centre to reassure them of this. I have spoken today also to officials within Roinn na Gaeltachta, who have confirmed for me that companies awarded government outsourcing contracts are not bound by the Official Languages Act.
"Therefore these private companies are under no obligation to provide service in our native tongue in Gaeltacht areas, or indeed to up-skill workers that would like to be able to communicate in Irish with the consumer'
'In my mind one of the most important aspects of the language's preservation is its use in day to day interactions, the statement from the RSA misses that point, it pays the usual lip service to Gaeltacht areas but lacks reality and practicality.
'I believe there should be a strong policy in this area to help preserve the everyday use of the language and it takes all government departments to buy into this, not just Udaras and Roinn na Gaeltachta The soft words and platitudes about our language don't sit well with the truth of Fine Gael privitisation ideology," said Mac Giolla Easbuig.