Sinn Fein Councillor, Mick Quinn has described the section of the H.S.E. which processes Medical Cards as a shambles and not fit for purpose.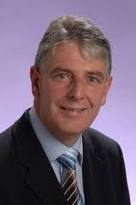 Quinn said that in the two years since the processing of Medical Cards was transferred to Dublin, Donegal people have endured incompetence, arrogance and frustration when dealing with this Section.
"I have worked with people who have had forms 'lost', people who had their cards cancelled because of wrong calculations and people who were given repeated promises of call backs which they never received.
"The H.S.E. should realise that for many people a Medical Card is a lifeline and people are often at their most vulnerable when dealing with Government Departments. At times like these people should be treated with compassion and dignity and not with arrogance and incompetence."
He added the decision to centralise Medical Card services in Dublin was wrong from the start and has proven to be an absolute disaster.
"The Fianna Fail party which pushed for this move along with the Fine Gael/Labour Govt. who implemented it, must now accept that it has caused nothing but hardship for people and reverse this decision.
"When Medical Cards for Donegal people were processed in Ballybofey, applicants were treated with dignity and compassion and Cards which were urgently required could be issued within three days. This is a far cry from the terrible delays being experienced by Donegal people when dealing with the new service."
Quinn concluded:" I would advise anyone who has their Medical Card withdrawn to appeal it immediately as I have dealt with a number of cases recently where the H.S.E. had wrongly calculated someone's income and they were in fact entitled to a card."
Tags: