The ladies of Otway believe they are definitely in the favour of the golfing Gods, as they were blessed on all of their big days this year with glorious sunshine.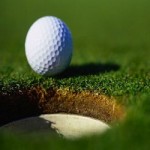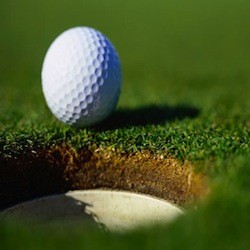 The opposite was the case on club president Gerry McGivern's big day when the heavens opened and gale force winds blew the poor souls who galantly braved the elements in search of the big prize.
Paul Murray's hard fought 37 pts were just enough to get him over the line to claim victory, just piping Damian Gallagher into second place, with Mark Canning taking the gross.
John McClafferty took third place, with the nines going to Shaun Duffy and Dave Hughes, while nearest the pin was taken by Sidney Anderson and Noel Kiernan getting the longest drive. Lady captain Mary Hassan won the ladies section, and Brighdin McDaid took second spot, and the visitors prize went to Phil !
Congratulations to all the prizewinners for the effort they put in on a miserable days weather, and to Gerry & family on a very enjoyable day and night.
The last singles competition to count for Golfer of the Year takes place this Sunday 15th, with the Fort Royal cup, in stroke format. There are three or four still possible contenders who can still take top spot, and also a race to get into the play offs to be held later in the year.
Tags: