Micheál Cholm Mac Giolla Easbuig has announced that he will run for election to Donegal County Council representing the Glenties Electoral Area next year.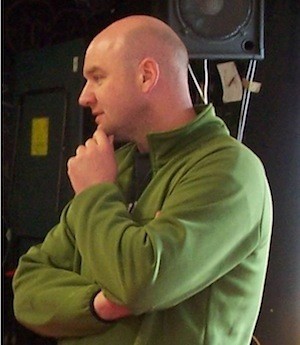 The 44-year-old socialist republican said the deciding factor for his entry into politics stems from his community involvement over many years.
Micheál is a married father of three young children. He is originally from The Rosses, Gweedore and comes from a politically active republican family. He said that he is proud of that republican heritage and involvement.
Micheál has been involved in community projects in both Donegal and Dublin.
Micheál spent time with the Franciscan Monastery in Dublin, where he worked with the homelessness and offered financial help. Micheál also worked with street gangs, as a youth worker in Ballymun.
This work with young people continued as Micheál moved home to Donegal. He was a family support worker in the HSE and now works part time with the Community Development Project in Falcarragh.
He has been on the Boards of Management for Educate Together and the Letterkenny Youth and Family Service.
He is a founding member of the Can't Pay, Won't Pay activist group.
"Politics should be only about people, not about the individual or the party," he said.
"This is not about me, it's about us coming together."
He is confident, through his past involvement in the area, that the people of Glenties electoral area will vote for him.
"People are looking for a voice, someone that will challenge, someone that is not afraid to ask difficult questions."
"Nothing scares political parties and government than people organising without them," he said, referring to a time when he took part in a campaign to save the crèche in Ghaoth Dobhair.
Micheál is opening a campaign office at Green's Corner in Dungloe, he called for people to visit and get involved.
 By Rachel McLaughlin
Tags: