Severe winds continue to bash the county today as Met Eireann issue a weather warning.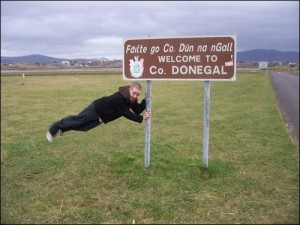 Gusts of speeds up to 100km/h are expected to sweep through Donegal, Connacht, Cavan and Monaghan.
Met Eireann has issued a Yellow Weather Warning – which means that those exposed to the elements in coastal and high areas could be at risk.
The strong gusty winds and heavy showers are due to ease off by this evening. Temperatures will stay at a cool 12 degrees Celsius.
Even more rain is forecast for the county tomorrow morning, but they will clear by the afternoon. Temperatures will rise slightly to between 12 and 14 degrees Celcius.
Tags: