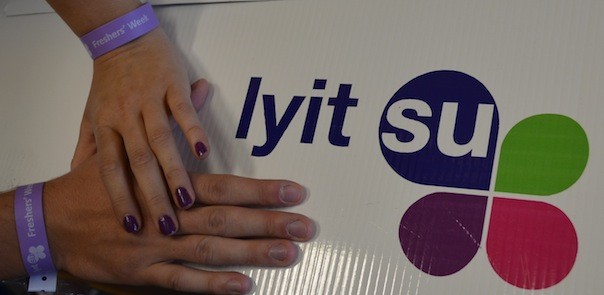 Freshers Week at Letterkenny Institute of Technology begins next Monday 23 September, 2013 until Friday 28 September with a host of on-campus and off-campus activities planned during this week.
The main focus of this year's Freshers Week is charity and giving back.
The Student Union have selected the St Vincent de Paul Society as their charity to support this Freshers week.
It is hoped that the Student Union wristband campaign will raise €3,000 for the local St Vincent de Paul Society. The wristband campaign will see students avail of an array of discounts throughout Letterkenny shops and clubs.
From 'Joe the Butchers' to 'Domino's pizza' and free entry into three local nightclubs, this campaign will see students availing of reduced and discounted prices, for products and services in the Letterkenny area.
Student Union President, Brian McElwaine has said that the driving force behind this initiative is to say thank you to the St Vincent de Paul Society for the help provided by the charity to struggling students last year.
He added that, as a result of SUSI grant delays, many LYIT students faced unnecessary hardship and the situation would have been much worse had it not been for the intervention of the St Vincent de Paul Society . This campaign is about Letterkenny IT Student Union giving back to the local charity.
Students interested in purchasing a wristband can do so by contacting the Student Union office, but with a limited supply of 300 wristbands, you'll have to be fast to get yours! Wristbands are available at a cost of €10 each.
Tags: