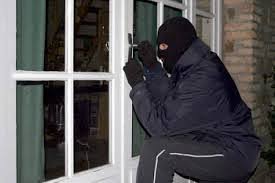 DD NEWS: SADISTIC thieves battered and taunted an elderly Donegal farmer in his home before stealing his shotgun and a small sum of cash.
The sickening incident – described by neighbours as 'evil' – left the victim badly shaken.
But the man, who is 76, is so fiercely independent he didn't bother calling Gardaí to report the incident.
Instead a friend calling to check on him a day later raised the alarm after seeing the serious injuries suffered by the victim.
Friends say the pensioner was battered and beaten and taunted by at least four men late on Thursday night.
"They dragged him out of his home, beat him and then went through his home before leaving with tools, a shotgun and some money," said one friend.
The thieves spent several minutes in his home just outside Falcarragh looking for the valuables and cash.
"It means there is some lunatic out there now with a gun. That has left everyone frightened," said one neighbour.
The friend who found the farmer called Gardaí on Friday evening, 24 hours after the incident.
It's understood Gardaí have launched a major investigation into the attack and spent yesterday taking a statement from the victim.

They have also carried out follow-up inquiries.
Another local man told us: "We need more guards here; more guards out searching for this gang.
"It's a disgrace what has happened to an absolutely innocent gentleman."
Tags: