One of the strongest earthquakes to occur in the world this year has been recorded by a seismometer in Co Donegal.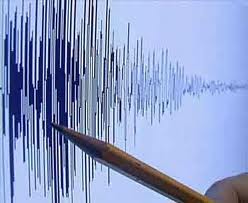 The quake in Pakistan was felt throughout Ireland, according to the Irish National Seismic Network (INSN).
Tom Blake, INSN Director confirmed that a earthquake measuring 7.8 magnitude struck at 12.29PM (Irish time) today (Tuesday, 24 September 2013), 145 miles southeast of Dalbandin in Pakistan's western province of Balochistan.
"This potentially damaging earthquake occurred in a remote region of Pakistan but was felt throughout the region, as far away as New Delhi in India," stated Mr. Blake, who is also Head of the National Data Centre at the Dublin Institute for Advanced Studies (DIAS).
The earthquake was also recorded by INSN seismometers at Inch in Donegal as well as Dublin, Kerry, Wexford and Galway.
Mr. Blake explained that seismometers are so sensitive that they can easily pick up strong seismic activity on the other side of the world.
"The Earth is a dynamic planet and susceptible to behaving in a more elastic fashion that one might think. An earthquake has the same effect on the Earth as a pebble does when dropped into a pool," he added.
The DIAS began modern seismic recordings in 1978. The Irish National Seismic Network (INSN) now features six permanent stations in Dublin, Kerry, Galway, Donegal and Wexford. 2013 marks 20 years since the beginning of digital seismic recording of the INSN. For more see www.dias.ie.
Tags: