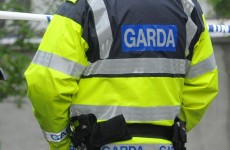 GARDAÍ are 'working around the clock' as fears grow over a predatory paedophile targeting schoolchildren in Letterkenny and Buncrana.
Parents in other areas of County Donegal are also being warned to be extra careful as the behaviour of the man attempting to lure children into his car over the past eight days is described as 'dangerous'.
"This is highly irregular behaviour even for a sex offender and that is why Gardaí went public with its warning," said one source.
"The fact is that so-called 'stranger danger' is extremely rare but also extremely worrying.
"The persistence of the attempts is the most frightening aspect of this with several attempts now to lure children into cars in Letterkenny as well as in Bridgend and Buncrana.
"The fact that attempted abductions took place in Letterkenny after high profile media warnings over the Inishowen incidents tells us we are dealing with someone who is extremely dangerous and determined to get a child."
Gardaí stepped up patrols around Letterkenny on Tuesday and are expected to have a high profile presence in the coming days.
Our previous article is here:
https://www.donegaldaily.com/2013/10/08/community-alert-suspected-paedophile-approaching-children-in-letterkenny/
Gardaí have issued the following advice to parents:
Parents are advised to talk to their children and :
1.    Encourage children to report to them any occurrences – don't be afraid.
2.    Try to get an accurate description of the car if possible the registration number.
3.    Advise children/teenagers not to walk alone on dark unlit roads.
4.    Use a taxi / public transport if feasible – don't take lifts.
5.    Telephone home and remain in a busy well lit place until parents /family members arrive.
6.    Report the matter immediately to local District H.Q Station where a 24/7 service is provided i.e Letterkenny,Buncrana,Glenties,Milford,Ballyshannon.
Tags: