Majella O'Donnell is in mourning tonight following the tragic death of her father Tom Roche.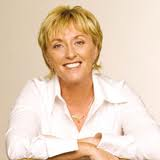 Majella, wife of singer Daniel O'Donnell, was at her father's bedside in hospital in Tenerife.
It is understood that Tom fell down stairs at his home on Sunday evening.
Tests on the Co Tipperary man showed that he had suffered a brain haemorrhage.
He passed away surrounded by family at 6.30pm this evening.
A statement on Daniel's website said "It is with sadness that we announce the death of Thomas Roche Daniel's father in law. Husband of Marion, father to Michael, Josephine, Majella & Moira who passed away peacefully at 6.30pm this evening. May he rest in peace."
Daniel had cancelled all of his upcoming gigs on his British Tour after it was realised how serious Tom's condition was.
Daniel first met his future wife in Tom and wife Marion's bar in Tenerife in 1999.
Majella, who is still battling breast cancer, is said to be heartbroken by her father's sudden passing.
A friend of the businesswoman said "Majella is just heartbroken. She is so close to her mum and dad.
"Tom was such a lovely man and this has just come out of the blue for Majella.
"She has been so brave of late and has really met her own health worries head-on.
"This has really set her back. But she is a strong woman and she will cope as best she can," said the friend.
Tags: