A CO Donegal farmer is seeking adverse possession of lands he claims were farmed by him and his father for more than 30 years – even though a mother of three bought it.
Noel Russell, from Legahory, Kilmacrennan, told the circuit court in Letterkenny that he and his father were entitled to the three acre plot – even though it is owned by Letterkenny community worker Tania McBride and her father Thomas Kerr.
Ms McBride is contesting the case on the grounds that she bought the property in 2001 and it now belongs to her father who had given her the money for the purchase.
Mr Russell told Judge Petria McDonnell that the land was owned by an uncle who died in 1970.
Another uncle however later sold the lands to farmers WJ Pearson and his wife Lily, around 1983.
Ms McBride, from Gortlee, shook with emotion as she told the court of her ongoing battle of wits with Mr Russell.
She said she bought the land and put animals on it after 2001, and hoped that one day she would build a family home there.
She even claimed that Noel Russell had offered to buy the three and half acres of poor farmland from her in 2004 by offering her €10,000 in the kitchen of her home.
Ms McBride, who is a community worker, said she turned down the offer as she didn't want to sell the land.
Instead attempts to form a boundary around her land were thwarted by Mr Russell who she alleged intimidated her every time she went to the property.
"There was always two of them there (Mr Russell and someone else) within a few minutes of me arriving," she claimed.
"He tried to bully me but I wasn't going to get him bully me."
Mrs Pearson alleged that Noel Russell offered to buy the land from her before she sold it and her husband WJ Pearson alleged that another offer was made to him even after the sale to Ms McBride.
Mrs Pearson alleged that Mr Russell did use her land without permission but that they "didn't make a fuss" because they didn't want any confrontation.
In his evidence Mr Russell admitted filming Ms McBride as she removed a gate. He later called Gardai, but an investigation was dropped when Ms McBride produced the title deeds to prove ownership.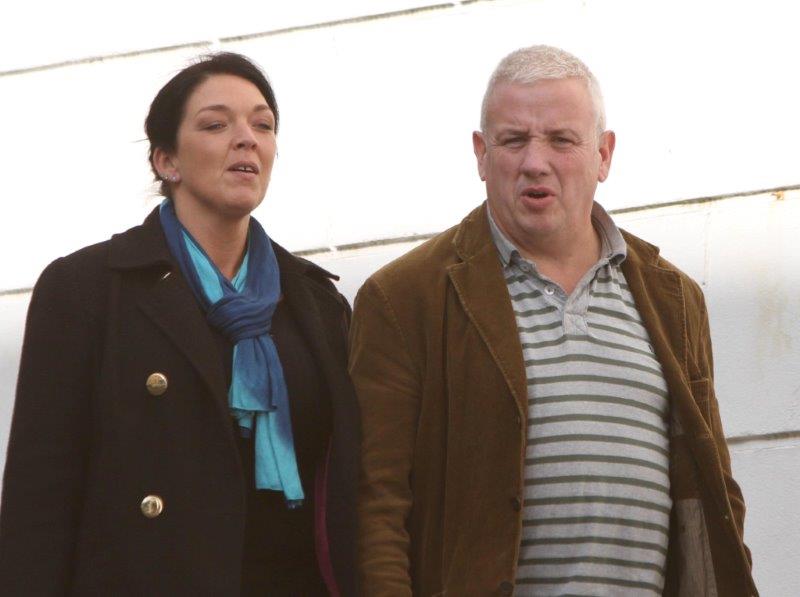 He told the court that he and his elderly father Josie had worked the land for  at least 12 years and they had a right to it.
Several witnesses were called who backed his claim that they had worked the land, by putting sheep and cattle on it over several years.
A receipt for fencing from the late 1980s was also produced.
Fiona Crawford, barrister for Ms McBride and her father, argued that the land belongs to her clients.
Barrister for Mr Russell however insisted her client, Mr Russell, was entitled to the property due to adverse possession – this is where someone who doesn't own the land but uses it over a period of time and can then claim ownership.
Judge Petria McDonnell said she would consider all the arguments and give a ruling on Thursday.
Tags: