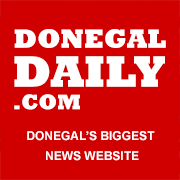 BLACK ice patches have caused havoc on our roads this morning.
There have been a number of crashes – but thankfully no serious injuries.
Gardaí have warned motorists to take extreme care, especially on back and rural roads.
A number of crashes have been reported in the Milford, Lifford and Letterkenny areas so far.