Promoted post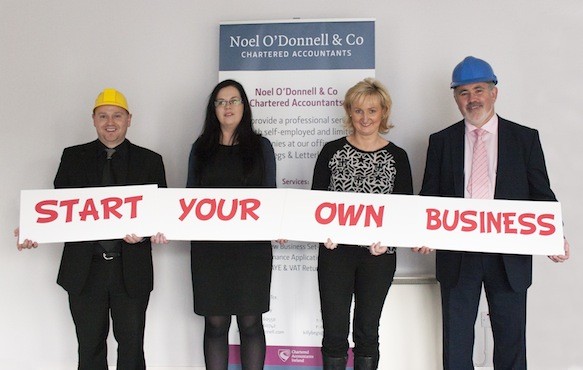 Have you got what it takes to Start Your Own Business?
After another tough Budget was announced in October 2013 – its not all doom and gloom says Michael Coll from The Tax Clinic in Letterkenny.
The introduction of the "Start Your Own Business (SYOB) incentive scheme has led to quite a number of queries from unemployed people hoping to become Self – Employed says Mr.Coll.
What is the "Start Your Own Business" (SYOB) Scheme:
It is an exemption from Income Tax up to a maximum of €40,000 per annum and will be provided for a period of two years, to individuals who set up a qualifying, un-incorporated business, having been unemployed for a period of at least 15 months prior to establishing the business.
Michael says that they have had queries from people looking to set up a variety of different businesses from Dog Grooming to I.T. Consultancy.
With this in mind Michael has teamed up with Noel O' Donnell from Noel O' Donnell Chartered Accountants on the High Road, Letterkenny to provide a free consultation to anybody employed or unemployed looking to enter the world of Self – Employment.
The consultation will cover the areas of Business Structure, Tax Registration, Book –Keeping, Vat & Paye issues.
To find out more log onto www.thetaxclinic.ie or call into either the High Road Letterkenny or Main Street Killybegs"
Letterkenny Office – 074 91 60550 (Noel/Michael)
Killybegs Office – 074 97 32055 (Mabel)
Tags: