Last Sunday's turkey scramble took place amid 'intermittant showers', well at least we got some dry weather in between the showers.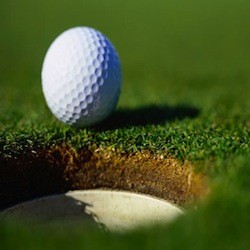 The winners, by a mile, at 9 under par, was Patsy Gallagher, Shaun Duffy and John McClafferty.
Well done to the trio, and good luck to the rest of the participants in their continuing quest to capture the festive bird again this Sunday at 11.45 am.
All comers are also welcome to come along to Otway's clubhouse on Tuesday nights at 7.30 pm to take part in a game of 25, also for turkeys !
Tags: