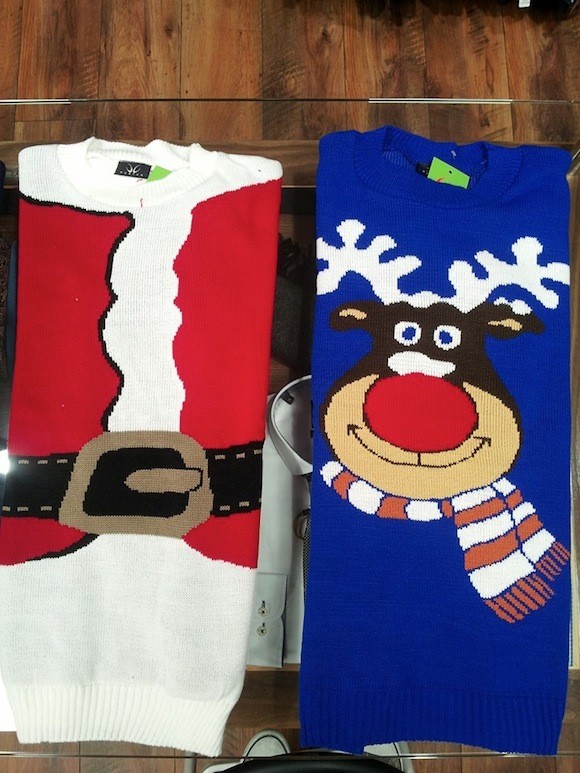 A well known clothing retailer has gone Christmas Crackers – over Christmas jumpers!
The big day may be more than five weeks away, but The County Seat in Letterkenny reckons it's time to invest in some Christmas cheer.
Several versions of the Christmas jumper are on offer…at €25 each.
And if you get into the festive spirit before November 30, there's a chance to win a €100!
Tags: