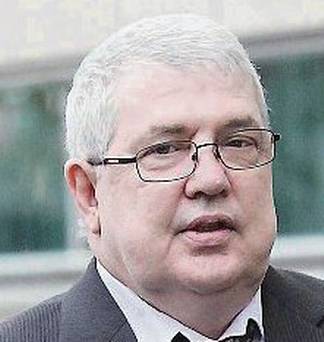 By our Belfast Daily Staff: FORMER IRA terrorist Liam Adams was sentenced today (Wednesday) to 16 years for raping and sexually abusing his daughter.
The 58-year-old brother of Sinn Fein president Gerry Adams appeared in the dock of Court 14 in Belfast Crown Court to hear his fate.
Deputy Belfast Recorder Judge Corinne Philpott QC told Adams he will spend 16 years in custody and two years on licence following his release from prison.
The judge has spent the past number of weeks reviewing pre-sentence and probation reports before making a decision on what sentence to pass on Adams.
During the first trial it was claimed in court that Gerry Adams had confronted Liam in Buncrana in 1987 about the abuse, with a claim he had threatened him with a hammer.
Gerry Adams confirmed the confrontation but denied using a hammer.