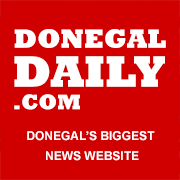 Fianna Fáil Spokesperson on Gaeltacht Affairs Michael Kitt has said a lack political will and support for preserving our national language has led to the resignation of An Coimisinéir Teanga Seán Ó Cuirreáin.
Deputy Kitt has paid tribute to Mr Ó Cuirreáin for his work over the past 10 years and has said the news of his resignation must act as a wake-up call for the government.
"Seán Ó Cuirreáin has been a strong advocate for the promotion of what he describes as 'our linguistic sovereignty' over the past 10 years. It is deeply regrettable that he now feels he has no choice but to resign before the end of his term following successive cuts to resources, unnecessary delays in progressing policy and a general lack of interest and support for the issue," said Deputy Kitt.
"This confirms a view that I have held for some time that this hugely important issue that goes to the heart of our national identity has slipped off the political agenda.  Before leaving office, the previous Government published a 20 year strategy on the Irish language but unfortunately little has been done since then except cutbacks to resources in the area.
"Since 2011, the Government has dragged its heels on a review of the Official Languages Act, it has scrapped democratic elections to Údarás Na Gaeltachta, it has merged the Office of An Coimisinéir Teanga with the Ombudsman's Office without consultation and it has further cut the resources available for the protection and promotion of the Irish language.
"The resignation of our Coimisinéir Teanga must act as a wake-up call for the government.  Mr Ó Cuirreáin has expressed real fear that a cornerstone of our cultural identity, our heritage and our soul is in danger."
Tags: