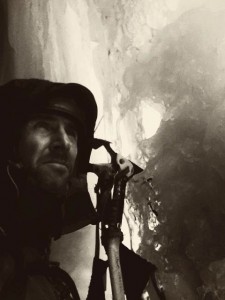 EVEREST hero Jason Black is hoping YOU will join him on his latest expedition….in Glenveagh National Park!
The Letterkenny businessman will be out on Sunday from noon as part of a family fun and walk day, hoping to raise much-needed funds for St Vincent de Paul in the county.
The walk leaves the castle at 12 and makes its way down the Bridle Path to Santa's Grotto.
Said Jason: "Christmas is in just over two weeks and while the majority of us can look forward to it, there are many many families in Donegal who won't be because of the economic times we live in.
"I would love it if as many people as possible could come out this Sunday and join my family and I on this walk and make a donation if they can at the end of it.
"I know the wonderful work done by St Vincent de Paul and they will help to make this Christmas that bit more easy for families.
"This isn't Everest; this is a nice family Sunday dander but if we can together help out the less well off this Christmas then it would be like conquering another Everest."
Jason added: "Everyone should wrap up warm – but it's going to be worth it.
"We might even see Rudolf there!"
People should be at the Castle from noon; buses leave the national park reception centre every 15 minutes.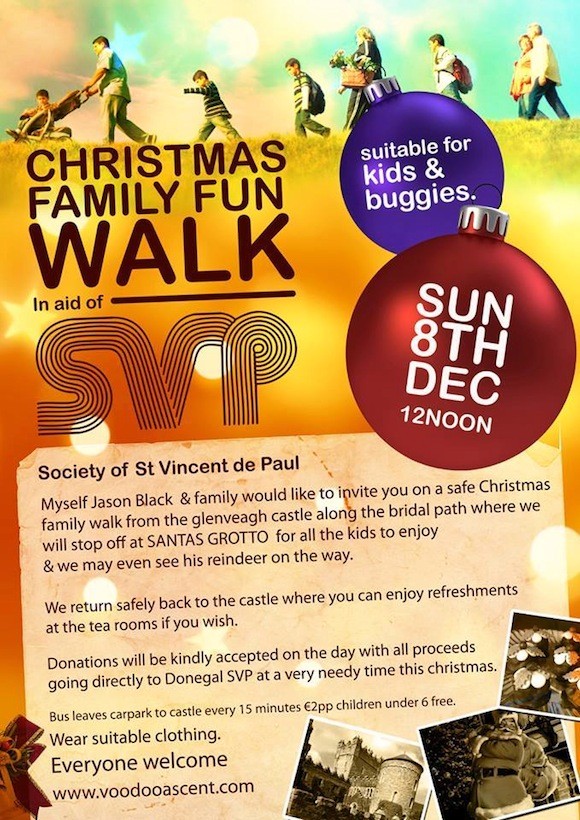 Tags: