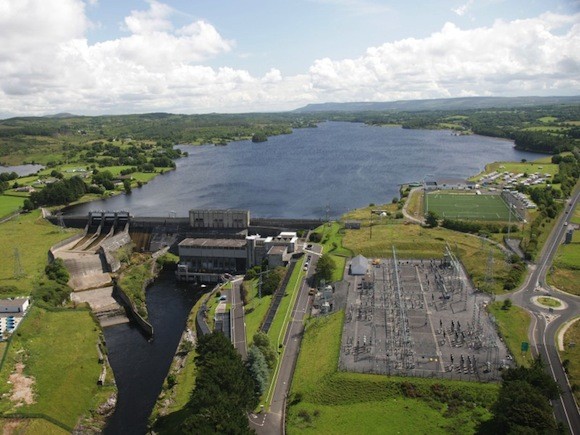 ESB workers who have called a strike for eight days' time unless the dispute is resolved plan to shut down two power plants in Donegal.
The hydro-electric stations at Ballyshannon and Crolly are on a 'hit list' of stations nationwide which face disruption, we understand.
So far ESB management has failed to re-assure workers over a €1.7 billion shortfall in their pensions.
They held talks at a secret location with the union yesterday. The talks will continue today.
"Due to ESB's false accounting and statement of intent regarding the staff's Defined Benefit pension scheme a strong mandate for industrial action has been received from a ballot of the staff affected," the group of unions said in a statement.
"The Unions that comprise the ESB Group of Unions have formed a Dispute Committee to execute on the ground the mandate of the membership and have decided the following:
– The industrial dispute to commence at 8 am on Monday December 16th, 2013;
– will take the form of an all out dispute (full withdrawal of labour and the placing of pickets) involving all unionised staff who are members of the Defined Benefit pension scheme;
– All ESB generated power will be off the bars from 8 am on Monday, December 16."
The unions said "due regard will be given to matters concerning public, staff and environmental health and safety. Therefore, where applicable and to be decided by the Dispute Committee, emergency cover for fault and repair services will be provided."
The Erne Stations in Ballyshannon generate 65MegaWatts to the national grid, whilst the Clady stations generation around 4MW; between them enough power for 70,000 homes.
Pickets will be placed at both stations if the talks fail to resolve the dispute.
Tags: