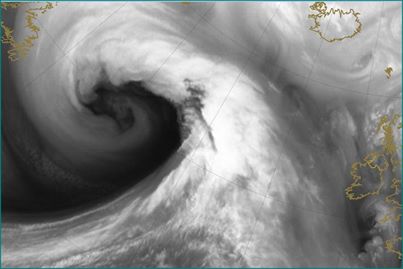 THIS is the monster storm heading for Ireland.
It will bring with it huge sea tides – with massive waves expected to hit County Donegal overnight and tomorrow.
The worst of the storm is headed for Iceland, with its tail set to cause the worst damage south of Co Mayo.
However Donegal will still get a pounding, with the worst waves of around 30ft expected by Monday.
Tags: