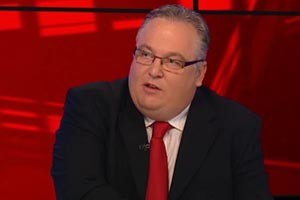 INDEPENDENT councillor Frank McBrearty announced today that he will run again for Donegal County Council in May.
Cllr McBrearty, who quit the Labour Party after accusing it of reneging on election promises, had told the council meeting on Tuesday that it could have been his last day in the chamber in Lifford.
But today the former Mayor insisted: "I've had great feedback from the people of Finn Valley and I intend to stand again.
"I can guarantee that I will never join a political party again because representing people is what being a local councillor should be about, not representing a political party.
"We have seen this week what happens when party political interests are put ahead of the interests of the people of County Donegal."