A man whose dog bit a child after it escaped from his garden has been ordered to pay €150 to charity.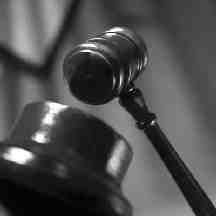 Jess Furnival appeared at Buncrana District Court charged with not having his dog under control.
The court heard a woman was walking her daughter to school when it was attacked by a 'collie' dog at Swan Park area of Buncrana.
There was no visible mark left by the dog but the mother later noticed the girl developed some bruising.
The court heard that Mr Furnival, 65, was minding the dog for his daughter.
He was driving out of his premises and the dog had escaped when some gates opened.
Solicitor Ciaran McLochlainn told the court that some children had earlier ben throwing stones at the dog and this may have led to the incident.
He added that both Mr Furnival, who had no previous convictions, had tried to resolve the issue with the child's mother but could not and it had then ended up before the courts.
His said his client was a fisherman and had never seen the inside of court before.
He said he found it strange to be before the courts as the dog did not even belong to him.
Judge Paul Kelly said he was prepared to strike the matter out if Mr Furnival, of Swan Park, Westbrook, Buncrana, paid €150 to charity.
Tags: