Want to join a dynamic company on the cutting edge of social media software?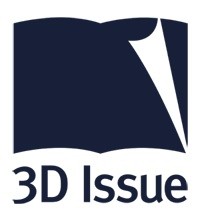 Would you like experience in helping to bring new tech products to market? Want to work in an exciting and dynamic online software business?
Or perhaps you want to launch your own business one day and want the kind of job that will give you the experience that you need?
We are looking for Tech Savvy entrepreneurial sales people to join our existing team and to help us launch our new technology to the market.
3D Issue is a software development company with a team of 25 staff based out of our head office in Letterkenny. With 99.5% of our 8,000 customers based overseas, can offer two sales / marketing graduates an exciting opportunity to be part of a new product launch.
If you think you have the skills and confidence to bring in a lot of sales, what are you waiting for?
Send a cover letter along with your cv to: jobs@3dissue.com
Tags: