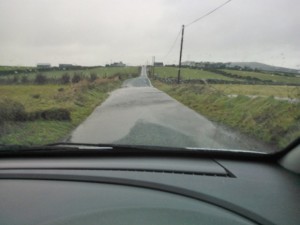 AA IRELAND has issued an urgent floods warning to motorists as a new gale with heavy rain lashes Donegal this Sunday.
Spokesman Noel Byrne said roads around Letterkenny are particularly vulnerable.
A Yellow Alert has been issued by Met Eireann with wind gusts of up to 90km/hr in County Donegal.
"It is a very blustery Sunday with the danger of spot flooding in some areas," said a Met Eireann spokesman.
The forecaster said heavy showers will be a feature of the weather throughout there week.
Irish Weather Online said up to 20mm of rain could fall today.
There will be a new danger to motorists overnight.
The winds and rain will ease and a sharp frost will make roads treacherous on Monday morning.
Tags: