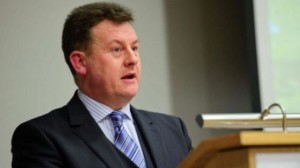 THE County Manager Seamus Neilly has thanked the councillors for their hard work over the budget negotiations.
"I respect the process we have gone through and I have listened to all you have said," he told councillors.
"We look forward to working together to provide services to the people of County Donegal in the year ahead.
"I want to thank all the staff and all the hard work they have put in and the councillors for their hard work."
To a round of applause, he added: "Slan Abhaile."
Tags: