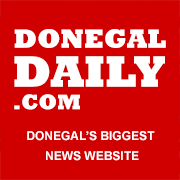 CLAIMS of a meteorite over south Donegal have been dismissed as a fake.
There had been online claims of a sighting over the county yesterday.
But experts say anyone seeing a meteorite here would have needed he eyesight of Superman – a small object was spotted over the Irish Sea…lasting five seconds!
Tags: