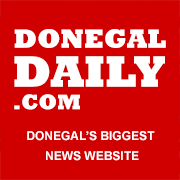 FRAUD ALERT: CROOKS are again targeting Donegal – trying to get people to give their credit card details over the phone.
Banks will NEVER call you and ask you to confirm all your card details over the phone.
The latest incident involved a Donegal Daily reader who was called by a woman claiming to be called Susanne and saying that she was from Visa/Mastercard services.
She asked the reader if she had authorised a payment of €700 to New Zealand recently.
When the Donegal woman said she hadn't, 'Susanne' said that she could stop this payment but then asked her to confirm my card details.
The Donegal woman refused to give the card details but the fraudster was very insistent "saying that if I didnt give her the details and hung up the payment would be released."
The reader adds: "I asked her for a number to ring her back and she gave me the following no: 1800 412266……. while she was still on house phone I rang this number from my mobile but this number is not in use."
The number which will come up on your phone if you are a victim is 001001735.
"She could quote my address also and said she was calling from Dublin," said the Donegal woman.
Tags: