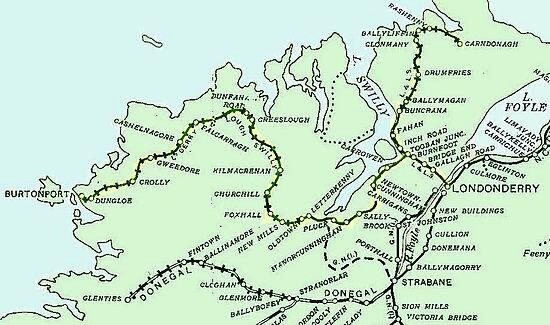 A SIMPLE tweet by an organisation pushing tourism in Donegal has gone global.
Cycle Inishowen sent out this map of the old railway lines in the county – and suggested copying the Co Mayo Greenway in this county would bring tourists flocking here.
The tweet became so popular that #Inishowen was trending nationally on Twitter last night.
It was helped by the endorsement from the North's joint first minister Martin McGuinness; supported by Donegal TD Padraig Mac Lochlainn.
The small business has expressed the hope that the Derry-Carndonagh railway line could be reopened.
Here's hoping…..
Oh…and please ReTweet this story using #Inishowen
Tags: