A well-known Ballybofey voluntary worker has declared his intention to run in the local elections in May.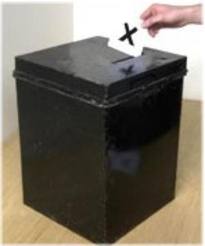 Alan McMenamin said he was approached in November 2013.
"Having given it much consideration I want to officially confirm Today that I WILL be standing as an Independent for the Stranorlar Electoral Area for the Local Elections in May of this Year," he revealed.
He said having consulted widely with people in all parts of the electoral area to see if there was a desire to support a "REAL INDEPENDENT CANDIDATE."
"I believe that the time is right to adopt new politics that is "solution focused" and getting the best deal with and for the local area.
"I'm tired of hearing all the bravado from some who say they will 'be a strong voice for the people, or they will stand up for the people, or their party are the only party to do x, y or z when the reality is the people on the ground don't see this and only see politicians bleating for themselves.
"It's about time we elected someone who will draw on the strengths of the community and business sector to develop local solutions to local problems and that person is me"
He said he couldn't "continue to sit back and watch the area suffer further hence I want to do something about it and not merely complain like others."
"We have good people and the people deserve better from our local government.
"I hope people remember which party's started this nations spectacular economic crash, who has compounded it and who has done little to truly implement the democratic votes & more importantly the wishes of the people.
"This elections campaign is not just about policy issues, it's about the people being involved in decision that impact on their lives, having a proper input on how we as a county manage our budgets and find solution for local problems. This is about "Putting People First" , putting people at the heart of policy and the heart of Local Government."
Alan has been involved in a paid and voluntary capacity within the region for over 20years. He has direct experience of working with community groups and securing significant funding for them and developing various initiatives.
He has worked for a Local Authority so knows the working internally.
Alan has been heavily involved down through the years in sporting clubs, community groups, national organisations and has participated in National Consultations and Conferences.
He brings a wealth of knowledge and experience that is crucial to the position and believes that this election should be about the Right People for the job.