A man who bit and assaulted a Gardai as he was being arrested for tampering with his former partner's car has received a suspended jail sentence and ordered to pay €3,000 to the Garda Benevolent Fund.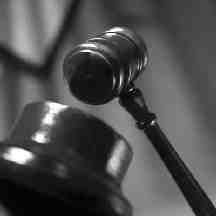 Garda responded to a call after hearing that Ricardo Evangelista had put sugar into his ex-partner's car.
When Gardai arrived at 103 Lawnsdale, Ballybofey, they could not find the accused.
However Gardai John James O'Sullivan discovered the then 26 year hiding in a field behind the victim's home.
He tried to arrest him but Evangelista violently resisted forcing the Garda to use his OPD spray to retrain the accused.
He eventually got handcuffs on the prisoner but he managed to get one hand out and again resisted violently bring both men to the ground and leaving Garda O'Sullivan down a hole in the ground.
Back-up eventually arrived and Evangelista was eventually brought under control.
Letterkenny Circuit Court heard how the accused was Brazilian and was living in Ireland for five years but was the subject of a deportation order.
He had a three year old daughter with his former partner whom he saw regularly.
Defence barrister Fiona Crawford said her client was a hard working man who didn't drink or smoke but had an impulsive manner.
On this occasion on July 10th, 2010, he was looking to recover money and clothing and other personal items from his former partner's home.
She said he made about €320 a week from labouring on various farms but was an excellent worker and even probation officer Tim Coughlan said he showed excellent example to other men carrying out probation duties.
He was always on time, always volunteered to do the difficult jobs and even fixed machinery when it broke down.
She pleaded with Judge Keenan Johnston to give him the benefit of his plea and the fact that he had shown remorse.
Judge Johnston said he wanted to send out the message that attacks on Gardai who are there to protect society will not be tolerated.
He also paid particular tribute to Garda O'Sulllivan who had been attacked in the course of carrying out his duty.
He jailed Evangelista for two years but suspended it for five years, ordered him to do 240 hours community service and also ordered him t pay €3,000 to the Garda Benevolent Fund.
Tags: