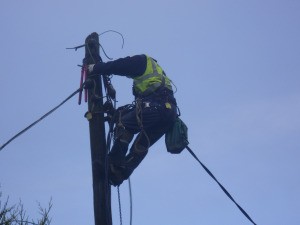 THERE are power cuts in Donegal this morning after high winds battered the county.
Donegal once again dodged the worst of the weather – 260,000 homes were cut off in Munster and Leinster.
Power has been cut to 116 homes on Tory Island, whilst 120 homes have been affected in Buncrana and Mamore.
The highest wind speed on Wednesday night during the height of the storm was recorded at Finner where a wind gust of 126kn/hr was noted, that's close to 80mph.
More terrible weather is on the way for Donegal on Thursday with bitterly cold winds and snow, sleet and hail.
Tags: