Birdwatch Ireland has appealed to the public to make reportings of dead seabirds being washed up off Co Donegal.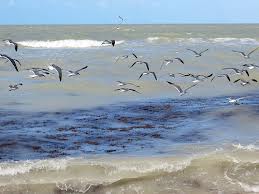 Several seabird stranding events have occurred along the Atlantic coast of Europe over the past month.
Numbers of dead or dying seabirds found on beaches have been greatest in Brittany, Channel Islands & along the South West coast of Britain.
The situation in Ireland seems less severe so far but a number of dead seabirds have been reported from coastal areas in Counties Donegal, Galway, Cork & Wexford.
The prolonged period of bad weather experienced this winter is believed to be the main driving factor behind these stranding events.
A continuous run of strong low pressure systems has made feeding conditions at sea very difficult with some of the smaller species such as Guillemot, Razorbill & Puffin being hit hardest.
Lack of food & exhaustion leads to them washing up on our shores either dead or in a weakened condition, displaying signs of malnutrition. Other seabirds such as Gannet, Fulmar, Kittiwake, Shag & Great Northern Diver have also been reported among the list of casualties.
In order to ascertain the full scale of this event, BirdWatch Ireland are asking members of the public to report any dead or dying seabirds they have found washed up along the coast so far this winter and over the coming weeks.
As many of the following details as possible would be greatly appreciated:
(1) Date
(2) Location (with a Grid Reference if possible: www.gridreference.ie)
(3) Species involved
(4) Numbers involved
(5) Presence of any ringed birds (metal or coloured rings on the birds legs with details of codes if noted)
Please send details of any stranded seabirds you have encountered to the BirdWatch Ireland seabird team at seatrack@birdwatchireland.ie
If any live seabirds are found which may require rehabilitation then please consult the Irish Wildlife Matters website (www.irishwildlifematters.ie) for guidance and details of any listed vets or rehabilitators in your area which may be able to help.
Tags: