The HSE is organising a series of nationwide 'listening' meetings to hear directly from people who have experience of the mental health services, their family, friends, and/or carers or anybody who has an interest in this area.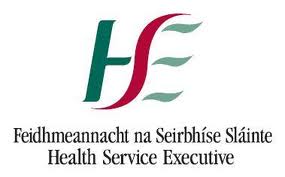 The meetings will allow people who use mental health services and their family/friend/carers to share their views on how mental health services should be developed and delivered.
The HSE is committed to implementing mental health policy as outlined in 'Vision for Change'. In this context it is recognised that service users, family members and carers are at the heart of all of its services.
Feedback from these meetings will go directly to the National Mental Health Management Team and inform their decisions about mental health services.
Public meetings have been organised for:
Wednesday, 19 March at 2pm in the Mount Errigal Hotel, Letterkenny.
Wednesday, 19 March at 7.30pm in the Abbey Hotel, Donegal Town.
Paddy McGowan, interim Head of Service User, Family Member and Carer Engagement on the HSE National Mental Health Management Team, will chair these meetings.
Paddy has a long and distinguished history as a campaigner on mental health issues. He has personal experience of the mental health services, both as a service user and as a carer. He has also been involved in advocacy around issues both nationally and internationally for many years.
Urging people to attend the meetings and share their views he says: ''I want to ensure that everyone who wants their voice heard on these matters gets an opportunity to do so. My appointment is a unique opportunity to ensure that the perspective of Service Users, Family Members and Carers are built into decision making about the mental health service at every level.
''We held initial consultation meetings in September and December. From these meetings I really believe that it is important to host nation wide meetings to give an opportunity to a wider group of service users, family members and carers to have their say about mental health services.''
The mental health division carries operational and financial authority and accountability for all mental health services with the core objectives of:
Providing high quality services by implementing A Vision for Change (Vision) to deliver a modern, recovery focused, clinically excellent service built around the needs and wishes of service users, carers and family members.
Supporting improvement in the mental health of the population and in our approach to suicide prevention.
Implementing the Health Reform programme fully within mental health services in a way which ensures appropriate integration with other health and social services.
The spectrum of services provided through the mental health division extends from promoting positive mental health through to supporting those experiencing severe and disabling mental illness.
It includes specialised secondary care services for children and adolescents, adults, older persons and those with an intellectual disability and a mental illness.
Tags: