A GARDA charged with harassing two women over a 18-month period has been arrested at his mother's Donegal home.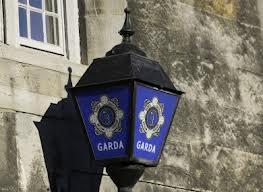 Donal Maguire, 38, was remanded on bail after he was arrested and charged with four counts of harassment at locations including two Dublin shopping centres.
Gda Maguire, whose duties on the force have included security at the President's official residence in the Phoenix Park, was remanded for six weeks at Dublin District Court for the directions of the DPP.
The accused, a father-of-four with an address in north Dublin, is charged with harassing one of the women at Jervis Street Shopping Centre on February 7 and March 18 last.
He is also charged with the same offence at Tesco, Clarehall Shopping Centre on dates between September 2012 and 2013.
The last count of harassment is against a second woman, at North Great Clarence Street, Dublin 1 between February 1 and March 19 this year.
The charges are under Section 10 of the Non Fatal Offences Against the Person Act.
The Irish Independent reports that Detective Inspector Francis Sweeney told Judge Patricia McNamara he arrested the accused yesterday at 11.11am at Gda Maguire's mother's home in Bundoran, Co Donegal. He was brought to Mountjoy Garda Station where he was later charged on one count and had nothing to say after caution.
Detective Inspector Anthony Howard said the accused was further charged with the remaining three counts at 11.30pm and made no reply.
Judge McNamara initially said she was requiring a cash lodgement was €100, but Defence Solicitor Mattew Kenny said the accused was of limited means and not in a position to pay this. He said it would amount to a remand in custody for his client.
"Given his profession, if he is remanded in custody today and unable to take up his bail, that would have dramatic consequences for him", Mr Kenny said.
He said the accused could barely afford his transport costs back to Donegal.
The court was then told that the defendant was a serving member of the gardai but had been suspended from duties on three-quarters pay pending the outcome of the proceedings.
He was married with four children but no longer living in the family home and had spent time in a psychiatric hospital. Neither of the alleged victims was his estranged wife.
Judge McNamara decided that justice would not be done if the accused were kept unnecessarily in custody. She noted that the accused was innocent until proven guilty.
Bail was granted in the defendant's own bond of €200, with no cash lodgement but under "strict conditions", including a ban on entering the city and county of Dublin except for court appearances, legal consultations and medical appointments.
He is to reside with his mother in Bundoran and sign on three times per week at the local garda station.
The accused is to have no contact whatsoever with the alleged victims. Det Insp Howard said there were "limited directions" from the DPP at this stage and he sought a long adjournment.
The accused, wearing blue jeans, a navy jumper and green t-shirt underneath did not address the court during the hearing.
Judge McNamara granted legal aid after hearing the defendant's net weekly income was €150.
He was remanded on bail to appear in court again on May 8.
Tags: