Portsalon Golf Club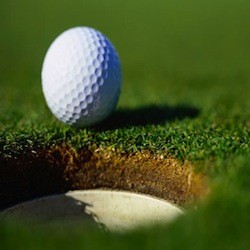 Special draw
Have you returned your tickets? Members are reminded to return their tickets for the exciting Portsalon Golf Club's fundraising draw. The draw will take place in the Clubhouse on April 19th The tickets are priced at €20 and on offer are the following fantastic prizes. The winner will receive a four ball golfing trip to sunny Portugal (excluding flights) 2nd prize a year's membership at Portsalon golf club and 3rd a weekend of golf at our twined Headford golf club.
Events
On Saturday 12th April a gents open competition. On Sunday 13th April a members competition and on Wednesday 16th April an open 18 hole stableford event. On Thursday a time sheet is in operation contact 074 91 59459 for your tee time or go online at portsalongolfclub.com
EGM
Following the recent annual general meeting a date has been finalised for the EGM and this will take place on Friday 11th April 2014 at 8 p.m. in the clubhouse.
Easter Festival of Golf
Portsalon golf club has arranged a festival of golf over the Easter period. The events get underway on Saturday 19 th March with the Mc Cormick's Pharmacy Milford sponsored Ladies and Gents open, On Sunday 20th a members competition, On Monday 21st April there is a gents open competition and on Wednesday 23rd April a gents open competition. Booking your tee time will be essential so contact 0749159459 or go online to portsalongolfclub.com
Results
The winner of the Wednesday open competition was Mick Bowe (23) 38 points. The CSS was 35 points. On Sunday the winner of the members competition was Kevin Gavigan (28) 38 points, runner up Ian Morton (13) 36 points, gross D P Logue (4) 32 points, 3d Kevin Mc Gonagle (6) 36 points. The CSS was 34 points.
Gaeltacht League
Th Portsalon Gaeltacht League team travelled to Cloughaneeley for their final matchplay event of the 2013/14 competition. Going into the match Portsalon needed to eight points in order to contest for the overall Gaeltacht League title. Playing in ideal conditions the Cloughaneeley team emerged winning the match with six and half to Portsalons one and half. The best Portsalon card on the day went to Cathal Toland and Noel Mc Cormick The final outing of the year will be theGaeltacht League Captains prize which will be staged at Gweedore Golf Club and Portsalons golf club tee time is 10 a.m on Saturday 12th . The final will be contested on Sunday 13th April and contesting for the overall title will be Gweedore, Nairn/Portnoo, Rosapenna and Cloughaneeley golf clubs. As the team captain has used more than the number which will be permitted on the final day the Gaeltacht League Portsalon captains prize section will be staged at Portsalon golf club on a date to be agreed. The Portsalon Captain Dermot Boyce would like to extend his and the clubs thanks to Donal Callaghan for running this season's team. And wished the members success in this year's Gaeltacht League Captains Day.
The captain of the Gaeltacht team would like to express his thanks to all who played in this season's competition and to the organisers of the competition who again ran an excellent competition. He also wished the team participating in the final success.
Club Matchplay
Details for this season's match play competitions singles and doubles has just been announced. Entries for bot competitions are now been taken in office. Terms and Conditions for Singles Matchplay Entry of 64 or more: 1st Prize a year's subscription (Prize will be for the category of membership held in 2014 to a maximum of €480). If less than 64 entries then a Pro rata Reduction in prizes. Payment of entry fee €15 must accompany your entry. Last Date for Entry: 31st April 2014 @ 6pm. Entry fee for the doubles is €15 per team and again the last date for entry is 31st April 2014.
Ulster Fourball
The Ulster Four Ball team will play host to Clones golf club on Sunday.
Subscriptions
The council wish to remind all members that their fees for the 2014 golfing year are now due. An early payment would be appreciated.
Team events
The captains of the Ulster Fourball and the Pierce Purcell have placed a sheet on the notice board and encourage members who wish to participate on either of these teams to record their names.
Winter Rules
Winter rules are now in place for in order to protect the surrounds of our greens during the Winter months. Please refer to the notice prior to teeing off.
Locker Rooms
Over the past few months a number of golfers are leaving their clubs and trollies in the locker room. Members should note that the locker rooms do not provide a secure lock up facilities for clubs or trollies and these should be removed. The club will not be responsible for any items stolen from the locker room.
Placing
Members and visitors should note that 6 inch placing on fairways only has been introduced a bit earlier than usual in order to allow the green staff carry out repairs to some of the fairways.
On Line Booking
Members and visitors to Portsalon Golf Club should note that on line booking is now available for all competitions at Portsalon at the flick of a button go to portsalongolfclub.com
Divot Bags
Members and visitors please note that divot bags are now available on entry to the first tee box and should you forget there is another chance to pick up a bag on the second tee box. . Please ensure that you pick up a bag and assist with the course maintenance
Tags: