Irish athletic great Jerry Kiernan has stuck to his guns saying the GAA is receiving far too much money compared to other sports.
The RTE commentator caused major controversy with his comments.
But he reinforced his comments again yesterday using two of Donegal biggest sporting stars to back up his argument.
Kiernan insisted that Donegal's best athlete is Letterkenny runner Mark English despite the high profile enjoyed by GAA county captain Michael Murphy.
Kiernan said Irish athletes including English suffer from a lack of exposure and recognition.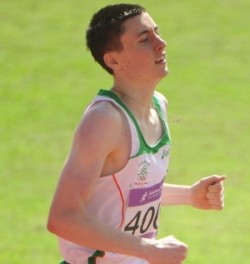 "The greatest sportsman in Donegal at the moment is Mark English. I see Michael Murphy and he is playing gaelic. He is playing against lads from Monaghan. Mark English is running against Kenyans.
"The GAA is visceral, it is blood and guts. Maybe it is part of our nature whereas running is somehow viewed as different but there is passion and excellence there too.
"If someone is performing at that level, surely intellectually it has to be seen at a higher level than what the local lads are doing," he said.
Tags: