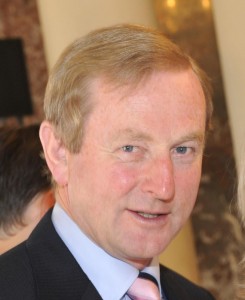 ANTI-austerity protestors say they will picket a school and a college today as Taoiseach Enda Kenny arrives in Letterkenny for a number of engagements.
Mr Kenny will visit LYIT before going to officially open Coláiste Ailigh.
There is growing anger at the latest anti-austerity measures – and a number of groups have posted messages on social media calling for protests at the Taoiseach's visit to Donegal.
Some messages included vile references to the Taoiseach.
However all those who say they will picket his visit have called for protests to be peaceful.
Security around Mr Kenny is being stepped up.
During a visit to Loreto Milford 18 months ago eggs were thrown at his official car, leading to ugly scenes.
Some anti-austerity groups later apologised – with widespread criticism of them for using a school to vent their frustrations.
Tags: