Portsalon Golf Club
Golf Events at Portsalon
On Saturday 17th there is an Open ladies and gents Scramble competition with a shot gun start at 10 a.m.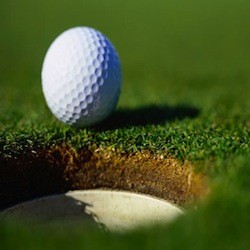 This will be the first official competition from the new first tee box. Names must be entered by Friday 16th at 6 p.m.
In order for a draw for teams and tees. Prize giving will take place immediately afterwards in the clubhouse. On Sunday there is a member's competition and on Wednesday 21st a gents open competition.
A time sheet is in operation for all competitions at Portsalon Golf Club, contact 074 91 59459 for your tee time or go online at portsalongolfclub.com.
Members should note that on Saturday 31st May the tee is reserved for a golf classic and on Sunday June 1st The first tee is reserved for the GUI Junior Cup qualifier. On Saturday 14th June for a golf classic.
Open Week
One of the eagerly awaited golfing events in the Northwest the Portsalon golf club open week is scheduled to tee off on Saturday 28th June and conclude on Sunday 6th July.
Full details will be published on this golfing festival.
Results
The winner of the Wednesday open was Bernard Nash (16) 38 points. The CSS was 35 points. On Saturday the winner of the open competition was John Shields (5) 39 points, runner up Donal Callaghan Jr (16) 37 points. The CSS was 35 points. On Sunday the winner of the members competition was Connor Mc Fadden (10) 43 points, runner up Patrick Mc Devitt (16) 38 points, gross Cathal Canning (7) 30 points BOT 3rd Ciaran Kelly (11) 38 points. The CSS was 37 points.
Team News
The Portsalon team in this seasons Jimmy Carrol competition thavelled to Ballybofey for the qualifying event on Thursday last. The team have qualified for the next phase and will now meet Ballybofey in the next round.The Portsalon Pierce Purcell team travelled to Faughan Valley on Sunday last and failed to qualify.
Protect Your Course.
Replacing divots is no more than good golf etiquette. So we should all think of our fellow golfers and replace our divots. In addition all members are encouraged to take a Divot Bag with them on their golfing round and replace the divot with either the mixture or the actual divot. Divot bags are available on entry to the first tee box and also at the 5th & 12th tee boxes.. Please ensure that you pick up a divot bag and assist with the course maintenance. If you forget to collect your divot bag at the first tee there is another chance to do so on the second tee. We can all play a part.
Locker Rooms
Over the past few months a number of golfers are leaving their clubs and trollies in the locker room. Members should note that the locker rooms do not provide a secure lock up facilities for clubs or trollies and these should be removed. The club will not be responsible for any items stolen from the locker room.
Placing
Members and visitors should note that 6 inch placing on fairways only has been introduced a bit earlier than usual in order to allow the green staff carry out repairs to some of the fairways.
On Line Booking
Members and visitors to Portsalon Golf Club should note that on line booking is now available for all competitions at Portsalon at the flick of a button go to portsalongolfclub.com
Tags: