Dunfanaghy Golf Club Notes
The Men's Donegal Minor League played at home to GreenCastle on Sunday and had a excellent result which puts them in a great position to qualify for the next round.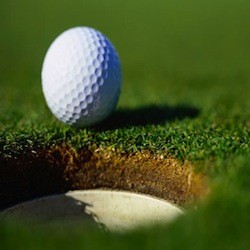 Well done to Jim and James and the team and go luck in the return match in Greencastle.
The Donegal League team played in Greencastle and came away with 1 ½ points away from home which is also a good result.
Best of luck to Billy and the team in the return leg.
The mixed foursomes played in the qualifier in Letterkenny on Sunday and were unfortunate to not qualify for the knock out stages.
The Club wish to thank John and Cheryl for the work getting the team ready.
Results:
Open Wednesday 17th of May 2014
1st: Cyril Robinson 42pts
2nd: Joe Terry 38pts BOT
Gross: Donal Boyle 34pts
3rd: Thomas Mc Bride 38pts BOT
Category: Michael Ward 38pts
1st 9: Cairns Witherow 22pts
2nd 9 Clive Cowan 19pts BOT
CSS: 37pts
Saturday Open Singles Stableford
1st: Richard Rosborough 37pts BOT
2nd: John Elliot 37pts
Gross: Graham Cummings 27pts
3rd: Mark Caitness 36pts BOT
Category: John Mc Glynn
1st 9: David Lynn 21pts
2nd 9: Samuel Anderson 19pts
CSS: 37pts
Sunday May Monthly Medal Stroke:
1st: Brian Mc Ginley 67
2nd: Shaun Mc Ginley 68
CSS: 67
Competitions this week:
Wednesday 21st May: Open Single's Stableford (Soup & Sandwiches)
Saturday 24th of May 2014: Hickey Clarke and Langan GOY for Men's and Ladies
Sunday 25th of May: Club Singles Stableford
N.B. The presentation for the Hickey Clarke and Langan Competition prize winners will be on next Saturday the 31st of May 2014 to co-inside with the presentation for the Club Classic and there will be music in the clubhouse that night.
Ryder Cup Grand Final Alert!!!!!!!!!!!!
We are now into the last two weeks of the Four Person Team event. Make sure to give it a go as everyone will want to qualify for the final and we are running out of months. Remember you can play any day of the week in this competition.
The Club classic is coming up on the 31st of May (June Bank holiday weekend). This is an important fundraiser for the club. We would like to see a full timesheet and this is a ideal occasion to bring your friends along to play our fine course. If anyone if interested in sponsoring a tee box, please let Mary know at the clubhouse. Don't forget there is food as normal every weekend. Make sure to pass the word around.
Well done to James Sweeney Jnr and Conor Cheevers who represented the club in Dublin recently in Junior all-Irelands. They had previously qualified in Donegal. Both of them work hard on their games and have the potential to go places in the future. The club wishes to thank James, John, Brian and of course Seamus for the work they are putting into the juveniles in the club.
Tags: