The sunshine is here and Dunfanaghy is looking brilliant and playing beautifully. The course is very busy and the club house has a great atmosphere about it.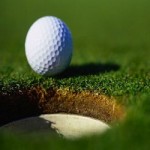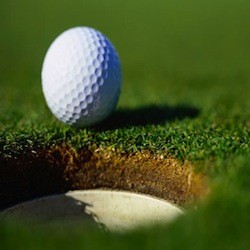 Next Saturday the 21st June is our President's day (Mr Brian Dolan). In the run up to that over the next week a number of Competitions will be taking place.
The first of these competitions will be on Tuesday when the Ladies will play for the President's Prize. . Wednesday is the normal Open Gents Stableford. Thursday is the President's mixed scotch foursomes and on Friday evening we have the President's Scramble at 4pm. Please take part and enjoy the competitions. The presentation of prizes for the president's prize to the Ladies, the foursomes and the scramble will take place on Friday night after the last card. Good luck to our President Brian on his big day. The timesheets for all the above competitions are now open so please get your name down and good luck to all.
The final of the Ryder cup competition takes place on Sunday and there is sure to be an exciting shootout. Any member not playing who is available to help on the day please contact the club.
Congratulations to James Sweeney on a super hole in one on the 2nd on Sunday.
Results;
Sat 14/6/14
1st Geoff Rountree 40pts
2nd Brian Wallace 38pts
Gross Graham Cummings 26pts
3rd Barry Treacher 37pts
Cat AD Neil Patton 35pts BOT
9's Hugh Ferry 21pts and Danny Sutherland 21 pts
CSS 37pts.
Sunday 15/6/2014 Open 4BBB
1st D Gallagher/P McGinley 42pts
2nd J Sweeney/T Bonar 40pts
3rd D Porter/C Byrne 37pts BOT
Hole in One on 2nd James Sweeney.
Fixtures;
Wednesday 18th Open stableford competition
Thursday 19th President,s Mixed foursomes
Friday 20th President's scramble
Saturday 21st President's Day.
Sunday 22nd Club stableford Ryder Cup Grand Final
Tags: