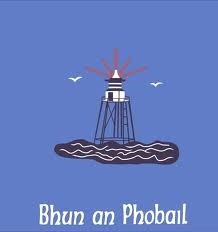 Moville GAA Notes
LOTTO
There was no jackpot winner this week. The winning numbers were 15, 17, 18, 24. The €50 runner-up prize goes to Sean McDermott, Ard Foyle. 
Next week's jackpot will be €4,200. Thank you for your continued support. We would like to appeal for more Lotto sellers as it is out main source of income. Please support our club lotto.
UNDERAGE FOOTBALL
He U8 team travelled to Muff on Monday of last week for the last of their blitz encounters. They can now look forward to their finals day on the 27th July for boys and 28th July for the girls, both in Malin.
U6 players of the week this week were Andrew Lyle and Jade Harkin. U8 players of the week were Natasha Doherty and Eamon McDaid.
Under 8 training now takes place every Saturday from 10-11am. If there are any parents or members of the community willing to get involved in coaching or helping in the club in any way, could they please get in contact with Mags Mulhall.
The following children were selected to represent the North Inishowen primary school team who played south Inishowen in Carndonagh on Sunday 8th June.
The girls are as follows: Breena Diver, Erin Coyke, Aoibh Faulkner, Clodagh Skelly, Niamh Skelly, Kerry Mc Laughlin, Niamh Mc Laughlin, Niamh Mc Donald, Claire Mc Laughlin, Kirsty Connolly & Kate Mc Clenaghan The boys are as follows: Eoin O Doherty, CJ Mc Crudden, Michael Leech, Oran Mc Guinness, Shaun Mc Donald, Brennan Moore & Conor Mc Laughlin. Well done to all the children involved.
U16 BOYS
The U16 boys had to dig deep to come from behind to beat a tough Carn team on Friday night in the Inishowen A semi final.
Carn started the brighter and had a goal and a point on the board before Moville got their first score from Paddy Faulkner.
A goal from Jack Banks after a 45 had dropped short had Moville back on level terms after 20 minutes however despite some great fielding by Mark Browne their lethargic start continued for the remainder of the half as Carn led 1-4 to 1-2 at half time.
Both teams scored 2 points apiece at the start of the second half before Moville clawed themselves level with points from Paddy Faulkner and young Eoghan Gillen who had advanced from the backline.
With the game level, and the tackles coming in thick and fast from both teams, the turning point came when Cathal McLaughlin scored a goal at the 2nd attempt after his first effort had been well saved by the Carn keeper.
Moville added another point from Paddy Faulkner before Carn replied with a goal of their own to leave a point in it with 3 minutes to go.
Moville also lost their goalkeeper Ciaran Bonner to injury which added to the blow as he was enjoying a commanding game in goals.
However not for the first time this season, the boys dug deep in the last few minutes and added an insurance point from the impressive Browne.
While this win maintains the boys 100% record for the season, they will know that this was far from their best performance and a massive improvement will be required to beat a highly impressive Muff team in the final.
U14 GIRLS
The U14 girls will contest the county semi-final on Tuesday 24th June at 7.30pm in Carrick Field. The club would like to wish them the best of luck and encourage as many members as possible to come along and support. Remember, nothing beats being there!
SENIOR MEN
The Senior Men have been having a good run of form of late, but unfortunately there was no match last weekend, as Na Rosa did not field. Below is a match report from the very tight Naomh Ultan game from the weekend before.
Moville 2-07 Naomh Ultan 2-06
Moville and Naomh Ultan were neck and neck in fourth and third place respectively in Division four with only a point between them. Naomh Ultan wanted the two points to keep in touch with Letterkenny Gaels and Convoy, Moville wanted the victory to move up to third in the league. On a fine night for football, Moville had the brighter star with points from Nigel McMonagle and Sean O'Hare in the 5th and 6th minutes. Nigel provided excellent build up play before laying the ball off to Joshua Lafferty who raised the green flag with a well taken goal in the 11th minute. Naomh Ultan got a score on the board two minutes later with their first point. Enda Faulkner made an excellent run from his own half to the opponents' goal and has his shot blocked by an excellent save from the Naomh Ultan keeper only for Lafferty to grab his second goal from the rebound. Naomh Ultan scored another point from a free; followed by points from Dannt Murphy and Ciaran Diver for Moville in quick succession. A mix up in the Moville defence led to an easy goal for Naomh Ultan on the stroke of half time, leaving the score 2-05 to 1-02.
The second half started with much of the play in the middle of the field and few chances for either team, with Naomh Ultan breaking the stalemate in the 10th minute with a point, then another on the 12th to close the gap. Sean O'Hare scored another point from a free in the 16th minute, and Naomh Ultan got another point a minute later. There was a quiet spell in terms of scoring and again Naomh Ultan came out of this with a point and a goal in quick succession to draw level in the 26th minute. It was the cool head of Sean O'Hare who slotted over a free in the 31st minute to take the game for the home side.
Moville: 1. Oran McDermott; 2. Shaun Diver; 3. Enda Faulkner; 4. Declan Logue; 5. Jack Keys; 6. Michael Brown; 7. Ciaran Diver (0-01); 8. John McGeady; 9. Malachy McDermott; 10. Danny Murphy (0-01); 11. Sean O'Hare (0-03, 2f); 12. Maurice Harkin; 13. Seamus Hegarty; 14. Nigel McMonagle (0-01); 15. Joshua Lafferty (2-01)
Unfortunately the Senior Reserves were unable to overcome Naomh Ultan reserves, having been defeated by a score of 2-07 to 3-11.
Training this week on Wednesday and Friday at 6.30
CONGRATULATIONS
Well done to both Donegal Senior and Minor teams who now through to this year's Ulster Final. Well done to our club players Tony Mc Cleneghan and Ciaran Diver who are part of the minor squad. We will not know until after the Monaghan vs Armagh game this Saturday who we meet but regardless it's going to be a wonderful occasion to have both our minors and seniors in an Ulster Final.
Hard luck to the Donegal Senior Ladies team who lost out to Armagh on Sunday. Well done to Niamh Hegarty and Sarah-Jane Mc Donald who were part of the team and to the team manager Davy Mc Laughlin who had put in a huge effort since taking over the team. The ladies next game will be in the qualifiers.
MOVILLE GAA MERCHANDISE
The new club half-zip tops are available; they are priced at €40. Please check out the club's Facebook page and website for all the latest Moville GAA O'Neills merchandise. All items are currently in stock. Please see Bridget Harkin if you would like to purchase any items.
MISCELLANEOUS CLUB NOTES
If you would like to receive the weekly newsletter by email, please send a message to pro.moville.donegal@gaa.ie requesting it.
If anyone has any information or photographs that they would like included in the notes, the club website (www.movillegaa.ie) or the club facebook page (https://www.facebook.com/MovilleGAA) feel free to e-mail it to the following e-mail address: pro.moville.donegal@gaa.ie.
Tags: