More than 750 walkers and runners will cross the starting line today for the Donegal Marathon in Letterkenny.
The race will start at 10.15am at the Aura Leisure Centre before athletes make their way into town and then back out to Bomany, Newmills, Rashedog and back into town again.
There will be traffic restrictions in place which motorists are asked to have patience with.
Chairman of the race, Dessie Larkin, said the entry for the event has surpassed the expectations of organisers.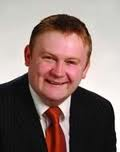 "We thought that if we got 500 then we would be doing really well but to have more than 750 on the starting line will be amazing.
"There are too many people to even begin to thank who have made this happen.
"All we need now is a little bit of good weather and for everyone to complete the course safely," he said.
The public to have been asked to play their part and encouraged to get out and get behind the athletes.
A fun atmosphere is planned for the Aura Leisure Centre from noon with all sorts of entertainment planned.
Organsiers are hoping to make this an annual event so why not get out an help them make the most of it.
Tags: