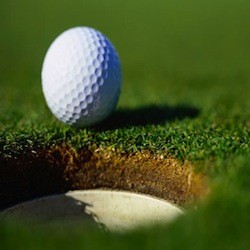 Portsalon Golf News
Mulroy Winter Links
With the time sheet almost full, time is running out if you wish to be part of this exciting golf event over the winter months with the popular Mulroy Links Competition which will be staged over two of the major golfing links courses in the North Wests Rosapenna and Portsalon Golf Courses.
The competition will be staged at alternative dates at the Rosapenna Golf Resort and Portsalon courses. The Mulroy Links is an open competition with the usual prizes on offer. . As this event will attract a large turnout from members and visitors a time sheet will be in operation on each course for each event. The Mulroy Links will tee off on Saturday 11th October at Portsalon Golf Course, Saturday 18th October Rosapenna Golf Resort (Old Tom Morris) , Saturday 8th November : Portsalon Golf Club, Saturday 22nd November Rosapenna Golf Resort (Old Tom Morris) 13th December Rosapenna Golf Resort (Old Tom Morris Links), Saturday 14th February 2015: Portsalon Golf Club, Saturday 28th February: Rosapenna Golf Resort (Sandy Hills Links) , Saturday 14th March : Rosapenna Golf Resort Sandy Hills Links, Saturday 15th March 2014: Rosapenna Golf Resort (Old Tom Morris Links) Saturday 28th March Portsalon Golf Course.Saturday 18th.The competitions conclude with the Mulroy Links Captains Day on Saturday 18th April at : Portsalon Golf Club. Entry fee into this premier golfing event will be a joining fee of €15 and on the day of competitions €10 for members of both Rosapenna and Portsalon golf clubs and €20 for visitors. Please be advised that the time sheet is filling up for the first outing. Both members of Rosapenna , Portsalon and visitors should note that if you unable to play on the day please ensure that your name is removed for the time sheet, thus allowing someone else a place in this prestigious event. Due to demand a reserve list will be in operation So make sure that you do not miss out on this new and exciting golfing event over the winter months for further details contact Rosapenna Golf Club at 0749155000 or Portsalon Golf Club 07491 59459. Each outing must be book prior to the date so remember to book your tee time.
New Members
Do you want to avail of a special offer to play golf at Portsalon golf club free? Portsalon golf club are running two special offers this year. The first offer is for free golf for the period of October, November & December 2014 yes free golf for new members to join Portsalon Golf Club. All you have to do is make your application pay your fees for 2015 €490 and get October, November and December 2014 free. For further information please contact 074 9159459. If that is not feasible then why not avail of a winter membership at Portsalon golf club which will run from 1st October 2014 to 31st March 2015 for a fee of €300. To avail of any of the above offers contact the clubhouse on 0749159459 for further information.
Over 50's
It may not have been the Ryder Cup but the competition was every bit as intense as the over 50's teams from Portsalon and Ballyliffen contested the first leg of the Donegal final on Saturday last. The travelling Portsalon team came away with two matches to Ballyliffens three. With Ballyliffen holding a slender lead the return leg is scheduled for Sunday 5th November, this has all the makings of a classic match so come out and support out tea on the day.
Keeping Up
As the short days are now fast approaching, we should all remember to avoid slow play on our golf course, '' Your position on the course is a shot behind the group ahead of you and not just ahead of the group behind you!'' All golfers must practice good golfing etiquette if your group is holding up the group behind then simply call them through.
Ryder Cup
The Captain Dermot Boyce and the members of Portsalon golf club would like to congratulate Ryder Cup Captain Paul Mc Ginley and his European team on their excellent win at Gleneagles at the week end. Portsalon Golf Club is indeed delighted to be associated with Ryder Cup Captain Paul Mc Ginley.
Events
On Saturday 4th October there is an open gents competition, Sunday 5th October a members competition and Wednesday 8th October an open 18 hole stableford competition. A time sheet is in operation for all competitions at Portsalon Golf Club, contact 074 91 59459 for your tee time or go online at portsalongolfclub.com.
Results
The winner of the Wednesday open staged on24th was Keith Shields (8) Letterkenny 39 points, runner up Joe Coyle (7) 39 points, gross Ciaran Mc Fadden (5) 32 points. The CSS was 37 points. On Saturday 27th the winner of the open competition was Ciaran Mc Fadden (5) 39 points, runner up Clive Watson (17) Letterkenny 38 points, gross Ryan Mc Gettigan (5) 30 points. The CSS was 36 points. On Sunday the winner of the members stroke event was James Lynch (17) 67 , runner up Michael Harte (28) 68, gross Kevin mc Gonagle (5) 30 points. The CSS was 71.
Placing
Members and visitors should note that 6 inch placing on fairways only has been introduced.
Local Rule-Stakes and Ropes
All members and visitors should note that a local rule is in operation regarding the identified areas surrounding our greens. This is an action taken to protect the areas surrounding the greens.
Protect Your Course.
Replacing divots is no more than good golf etiquette. So we should all think of our fellow golfers and replace our divots. In addition all members are encouraged to take a Divot Bag with them on their golfing round and replace the divot with either the mixture or the actual divot. Divot bags are available on entry to the first tee box and also at the 5th & 12th tee boxes.. Please ensure that you pick up a divot bag and assist with the course maintenance. If you forget to collect your divot bag at the first tee there is another chance to do so on the second tee. We can all play a part.
Locker Rooms
Over the past few months a number of golfers are leaving their clubs and trollies in the locker room. Members should note that the locker rooms do not provide a secure lock up facilities for clubs or trollies and these should be removed. The club will not be responsible for any items stolen from the locker room.
On Line Booking
Members and visitors to Portsalon Golf Club should note that on line booking is now available for all competitions at Portsalon at the flick of a button go to www.portsalongolfclub.com
Tags: