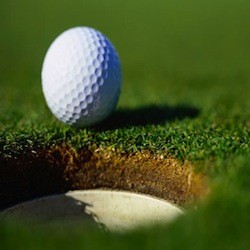 Donegal Golf Club (Murvagh)
County Colours Mixed Scramble & Presentation of Prizes
The County Colours mixed scramble on Saturday 25th October is a team event with a shotgun start at 1pm.
Entry fee is €15 which includes a meal after play. Lists for names are in both locker rooms. Draw will take place during the week. Make sure your name is included.
Presentation of Prizes for competitions in August, September and October will take place afterwards.
Men's Competitions
Singles March Play Championship – Sponsored by Derryveagh Crystal.
Congratulations to Michael "D" Gallagher who is the Club Champion for 2014. Michael won the Singles Match Play Championship overcoming Padraig Farragher on the 18th hole of a closely contested final.
Golfer of the Year-Sponsored by S & R Motors.
Jason Conway is the 2014 Golfer of the Year. With regular wins throughout the year in the Nett and Gross sections Jason has established himself as one of the foremost golfers in the Club and is the deserving winner of the Golfer of the Year accolade.
Friday Open –17th October.
Declan McDonnell from Strabane was the winner of the Friday Open with 39pts followed by best of the home members Sean Diver in 2nd on 38pts and Pauric Mullooly in 3rd on 37pts. Anthony Brannock of Newlands took the Gross on 30pts.
Results:
1. Declan McDonnell (Strabane) (9) 39pts,
2. Sean Diver, (16) 38pts,
3. Pauric Mullooly (15) 37pts, (bot)
Gross: Anthony Brannock (2) 30pts
Sunday 19th of October.
Fergus Towey had a very impressive 40pts in extremely windy conditions to win the Sweep on Sunday the 19th with Club President Michael Neary in 2nd place on 35pts.
Results:
1. Fergus Towey (16) 40pts
2. Michael Neary (13) 35pts
Ladies' Competitions
12th /14th October -Sponsor:Eske Pharmacy 15holes Stableford
Rena Brogan was the winner this week on a break of tie from Gillian O'Callaghan. Rena's good form continued on Thursday when she beat Rosemary Carr in the finals of the Club Matchplay Championship. Marie Cassidy was in third position.
1. Rena Brogan (32) 31pts BOT
2. Gillian O'Callaghan (35) 31pts
3. Marie Cassidy (29) 29pts
1st 9 Mary Bonner (22) 20pts
9 Hole Competition
1. Phil Mundy (27) 17pts
2. Jane Sharkey (26) 11pts BOT
13th October-Ladies Winter Links
The First Ladies Links was held on a beautiful Autumn's day with ladies from neighbouring clubs taking part. Bernie Finn won with 35pts closely followed by Marie Cassidy on 34pts. 2 ladies from Newtownstewart were 3rd and 4th – Ann Spears Crook (33pts) and Ruby Trimble 31pts.
1. Bernie Finn 35pts
2. Marie Cassidy 34pts
3. Ann Spears Crook (Newtownstewart) 33pts
4. Ruby Trimble (Newtownstewart) 31pts
Front 9 Tracey Spence (Letterkenny) 18pts
Back 9 Gillian O'Callaghan 19pts.
Winner of the Matchplay Championship was Rena Brogan with Rosemary Carr in runner up position.
Names for Winter League which begins in November can be added to list in Locker Room.
The final 15hole competition of the season -sponsored by Karen's Hair Boutique – will be held on the 26th/28th October.
Tags: