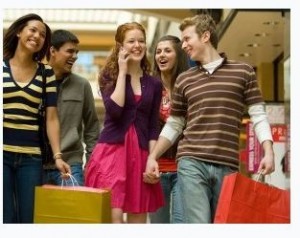 THOUSANDS of Donegal secondary school children are off today – giving another boost to local traders.
Shops and cinemas will see the benefit as teachers at secondary schools strike over plans to force them to assess large parts of the Junior cert cycle.
As teachers taking to frosty picket lines, the county's main towns can expect an influx of teenagers with money to spend in another welcome boost for local traders.
The strike however is causing problems for many parents, some forced to take the day off work as a result.
For teachers – and many parents – there is a serious issue at the heart of the dispute.
Joanne Irwin, a Donegal teacher and the Vice-President of the TUI, said: "Teachers are taking a stand to protect the education standards of the country.
"Teachers favour positive, appropriately planned and fully resourced improvement and have consistently campaign for this.
"We have reiterated our support for improvements to the Junior Cycle, but serious objections and concerns about aspects of the new programme remain. Notwithstanding the progress made in the recent negotiations, this is unacceptable."
For the students however Half Price Tuesday at local cinemas is just the ticket….
Tags: