Management at Orbit Security have issued a public warning to homeowners in Donegal ahead of the festive season.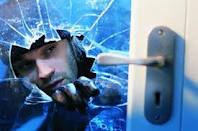 There has been a large increase in the number of break-ins to both home and business properties at Christmas over the last number of years.
Because of this worrying statistic, Orbit Security have appealed to owners to be more vigilant in the run-up to Christmas.
Martin Hillferty of Orbit Security told Donegal Daily, "Christmas is a time for joy and excitement, but this is also a prime time for burglars to strike.
"With a lot of valuables in your home, please ensure you take the necessary measures to protect your main assets.
Staff at Orbit Security have some tips to help you keep the burglar way.
Ask someone to keep your footpaths/driveways clear if this is possible if snow may fall.
Ensure you have spoken to your neighbours/family to keep a eye on your premises if you are away.
Have your lights on a timer if possible.
Don't leave Christmas presents in view from the outside of your home.
Secure all doors and windows and use your alarm.
Do not keep large amounts of cash in your home.
Martin added, "Just as a light or clear path can deter a burglar, safety inside your home is just as important.
"Make sure to get your heater checked annually. Always keep a fire extinguisher in an easily accessible place and be careful of ice.
"Follow these tips to make sure you stay safe during this Winter season.
*House Alarm special – book your house alarm before Dec 31st and get 1 years free monitoring*
Have a safe and Happy Christmas and New Year from Pauric, Martin & all the team at Orbit Security.
For more information on security products to protect you and your home or business contact us here at Orbit Security www.orbitsecurity.ie
Tags: