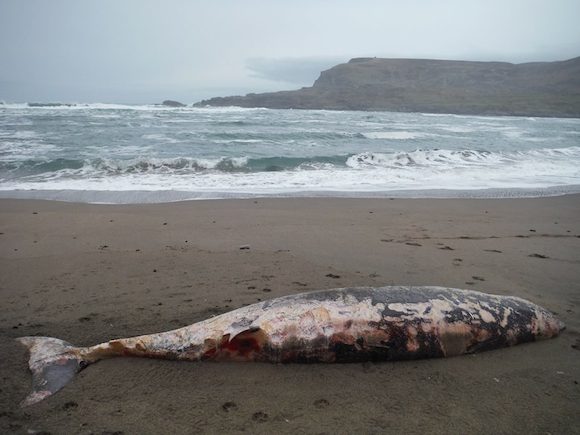 THIS is the sad sight which has greeted people out walking just outside Glencolmcille.
A baby whale has been washed ashore there in the past few days.
It's unclear what species it is, but it has been there for the past three or four days. It's thought to be a False Killer Whale or a Pilot Whale.
A dolphin was found dead on the same beach a week ago.
Tags: