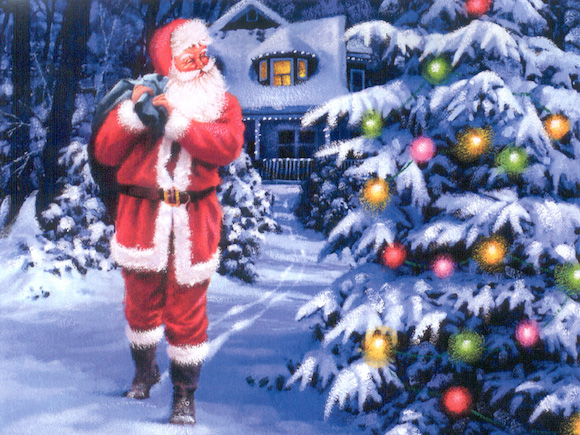 WEATHER forecasters say there is now an increasing chance of Christmas snow in Donegal – with weather models now pointing to a possible blizzard.
And it could arrive on Christmas Day…though we should know more in the next 24 to 48 hours, say the forecasters.
"The leading European model has just made a dramatic shift towards extreme winter conditions on its maps for the period late Christmas Day to 27th and beyond," said Peter O'Donnell at Irish Weather Online.
"Other models are trending somewhat vaguely in that general direction too. It is yet too early to be definitive but we all need to be on high alert if this trend continues in later model runs today and tomorrow," he said.
On the forecast for next Thursday, he said: "The latest output from the leading European model shows extreme wintry weather sweeping into Ireland from the northwest behind a rapidly deepening low.
"If correct, this would bring strong winds and a rapid shift from rain to snow. Temperatures would be likely to start out around 5 or 6 C and then slide down towards -2 C by the 26th and 27th with colder readings possible if snow cover develops.
"Wind gusts to at least 90 km/hr are possible from west to northwest once the system moves across Ireland (no strong winds are indicated ahead of it in the mild sector).
"It is difficult to assess the confidence level on this outcome, other models would indicate a more restrained colder trend with some snow and moderate winds."
Tags: