A Ballybofey mum who claimed €23,000 on the dole for three years had €200,000 stashed in her bank account.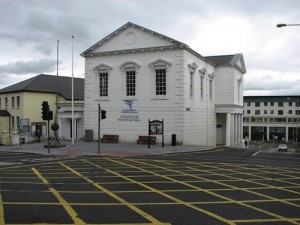 Carmel Sheerin, 50, was caught getting Jobseekers' Allowance despite having the large nest egg.
Ms Sheerin appeared at Letterkenny District Court were she faced six different charges brought by the Minister for Social Protection Joan Burton's office.
Ms Sheerin, of Aishling Court, Ballybofey, was accused of illegally claiming Jobseekers' Allowance between June 2009 and August 2012, causing a total loss of €23,235 to the department.
A department inspector told Sheerin first applied for the means tested payment on June 18, 2009.
During the application process the defendant was asked whether she had any savings or money in the bank, to which she replied "No", and was awarded the benefits.
The inspector said the Revenue later revealed that Sheerin had an bank account with €200,000 lodged prior to the application.
Judge Paul Kelly heard Sheerin was interviewed by inspectors on November 21, 2012, where she admitted to having the money as a result of a marriage settlement and that she realised she should have submitted this information.
The inspector added that she repaid repaid the full amount to the department and therefore there was no loss.
He also said the defendant had no previous convictions.
Solicitor Donough Cleary, told the court his client had been very "frank" during her interview with the inspectors and explained to them that the money was an investment with Ulster Bank which she was unable to access.
Mr Cleary said as his client was not able to access this money for six years, she did not think to declare it when applying for the allowance.
He asked Judge Kelly to distinguish from other such cases saying Ms Sheerin's action were actions were not 'willful.'
Judge Kelly was told by the inspector that Sheerin would not have been entitled to the allowance if she had declared the money in the investment account.
He applied the Probation Act.
Tags: