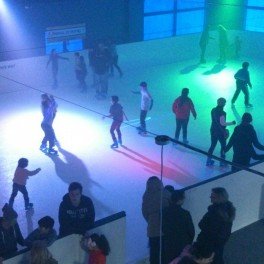 The popular Donegal Ice Skating facility located in Newtoncunningham has announced it will close at the end of the month.
Management said the combination of running costs and insurance claims were crippling the business.
The Ice Rink will officially be closed down in three weeks time on Sunday February 1st.
Management posted the following message on Facebook, "I cant believe I'm writing this. Even with the best staff and loads of laughs it just wasn't enough to keep up with insurance claims and running costs.
"Any ticket sales for February have been refunded. If you have a gift voucher it can be redeemed in Donegal Airsoft for Airsoft, Archery or crazy golf.
"A huge THANK YOU to all our customers and to my staff/friends for working so hard and for all the laughs.
"The next three weeks will be our last and I hope you all can make the most of the rink with family and friends before we close.
Please Call 00353 749108622 to reserve. (no deposit required )
Thanks, Andrew.
Tags: